Chair: Houry Geudelekian was the previous Gender Program Coordinator at NGO Committee on the Status of Women, NY and the UN Coordinator of Unchained At Last, an ECOSOC accredited US based organizations that fights to stop early marriage in the US. She recently ended her term as Co-Chair of Working Group on Girls and Co-Chair of NYC4CEDAW. Born in Beirut, Lebanon into an Armenian family, she moved to New York City in the late 70's with her husband and together they started a business that grew to over 30 employees and 2000 clientele in the competitive market of Manhattan. Her professional expertise is in Project Management, Marketing and Public Relations with a passion for Human Rights. Houry has been involved with many non-profits and academic institutions, chaired major events and fundraised for special events. In her capacity as UN Coordinator for Armenian Relief Society (2011-2016), she served as Executive Committee member of NGO CSW NY for two terms, Co-Chaired NGO CSW Forum Planning Committee, MC'd two Consultation Days and Chaired Women of Distinction Award for CSW57/58. As a board member of NGO CSW NY she was a founding member of the Cities for CEDAW campaign as well as Beijing Platform for Action+20, working closely with UN Women. She is always actively looking to partner with international organizations to bring gender equality to global attention while mentoring young adults to be inspired and care about Human Rights. She has also facilitated and partnered with UN Member States, UN Women, UNDP to bring about positive change globally through panel discussions and projects. 
Vice Chair: Ivy Koek of the Soka Gakkai International (SGI) is Program Coordinator for the SGI Office for UN Affairs in New York. Engaged in SGI's work in the fields of gender equality and women's empowerment, sustainable development, peace and disarmament, and human rights mainly through its nonformal education approach since joining in 2013.She has served on the NGO CSW/NY Executive Committee since 2014; currently as Vice Chair of the Committee and Co-chair of the Young Professionals Subcommittee.  Prior to her current position, Ivy's work has taken her to Venezuela, Boston, and Japan in the fields of education, study abroad, editing and translation. She has been involved in projects on issues such as the empowerment of women peacebuilders, child labor, and women's leadership. Ivy holds an MA with a concentration inSustainable Development from the School for International Training andreceived her Bachelor's from the University of Georgia in Japanese Language and Literature with a Spanish minor.
Treasurer: Margaretha Jones lived and worked in Switzerland, France, Belgium and the United States. She has a Commercial Degree (Handelsdiploma) from Switzerland and a BA in Anthropology from Fordham University. She worked for the American Ethical Union first as part-time for their Executive Director and later as their National Administrator for over 20 years. In recent past she has been involved in NGO Committees, including Co-Chair of the NGO Committee on Children's Rights. She started her second term being on the Board of CoNGO and accepted to be their treasurer. She has been a member of the NGO Committee of CSW for over 10 years and is happy to serve as their treasurer.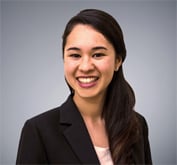 Recording Secretary: Saphira Rameshfar is a Representative of the Baha'i International Community to the United Nations Headquarters in New York. She has served as Co-Chair of the Faith and Feminism Working Group to the United Nations, Co-Chair of the Working Group on Girls to the United Nations, and on the Youth Steering Committee to the United Nations Department of Global Communications. Prior to this, Saphira was at the UN Department of Economic and Social Affairs headquarters in New York working on capacity development policy and as an Australian, she worked for the Australian Federal Government on national policy in Canberra. Ms. Rameshfar has worked for over a decade on projects aimed at the empowerment of youth in Australia as well as in communities throughout the Asia Pacific region and North and South America. She holds a Bachelor of Economics, Bachelor of Applied Science and a Masters of International Law (Australian National University).
Communications Secretary: Azadeh Khalili is a feminist activist dedicated to strengthening the social justice movement. She is the Former Founding Executive Director of the NYC Commission on Gender Equity with the de Blasio Administration and the former Deputy Commissioner for the New York City Mayor's Office of Immigrant Affairs under the Bloomberg Administration. Azadeh is one of the original writers of dozens of the New York City laws and policies mandating over 50 agencies to ensure meaningful services to women and non-English speakers. From 1994 to 2001, Azadeh served as the CEO of the Youthbase, an agency that worked in collaboration with the New York City Department of Education to stop the spread of HIV among young people. This successful program was replicated in 7 other cities in the United States and South Africa. Prior to founding Youthbase, Azadeh worked on behalf of marginalized communities and individuals serving prisoners, former-offenders, and inner-city youth. During the last two decades, Azadeh has facilitated national and international workshops on gender and racial equity and leadership skills for activists. Born in Iran, Azadeh holds an M.P.H. from Columbia University and was a fellow with the Annie E. Casey Foundation's Children and Families and with the Charles H. Revson Fellowships. Azadeh has served on numerous boards including the New Economy Project and Adhikaar. She is the recipient of many awards including a proclamation from the NYC Council
Member-at-Large Rosa Lizarde is a Mexican-American feminist advocating for economic, environmental, gender and racial justice.  She currently serves as the Global Director of the Feminist Task Force (FTF), a global women's rights coalition calling for gender equality to end poverty, founded under the auspices of the Global Call to Action against Poverty (GCAP) in 2005. Her advocacy, policy and campaigning experience has been honed at the UN and through global processes focusing on women's economic justice, poverty eradication and women's rights.  She is a founding member and the current Co-Convener of the Women's Working Group on Financing for Development (FfD), a network which advocates for financing for gender equality, systemic reform and global governance. Rosa began her international development work in Central America where she served as a Peace Corps Volunteer and trainer in the late 1980's. She later worked at the Women's Environment and Development Organization (WEDO) with the feminist movement leader, Bella Abzug, and other members of the board, including Nobel Peace Prize recipient Wangari Maathai.  She was the Global Networking Coordinator, fostering global relations with women's organizations and monitoring of UN conferences and other global forums in the late '90s. Nationally, Rosa is involved in social justice actions at the US/Mexico border and supporting many LGBTQI causes.  Rosa is a graduate of Columbia University's School of International and Public Affairs where she specialized in international human rights and Latin America.  She lives with her partner, their teenage twins, their dog and cats in a rural community north of New York City.
Member-at-Large Pamela Morgan, a United Nations representative for Zonta International in New York, is an activist dedicated to uplifting the status of women.  Her involvement with NGO committees includes the NGO on Migrations sub-committee on Xenophobia and Social Inclusion, as well as the Working Group on Girls, the International Association of Women in Radio and TV (IAWRT) and recently the NGO Committee on Ageing. She was instrumental in the NGO Committee on Migrations survey to identify best practices to eradicate xenophobia and social exclusion. Her work with NGO-CSW/NY includes the Women Ambassadors Luncheon, and the planning committee for the NGO-CSW Forum.  A retired instructional technologist, Pamela is also the Founder and Executive Director of Woman in Media-Newark, a not-for-profit organization that educates the public about global issues facing women using film, video and new media as its platform. Pamela holds a BA from Newark State College in Education, and a Master's Degree in Math, Science, and Instructional Technology, and a Master's Degree in Educational Leadership, both from Kean University.
Member-at-
Large: Yvonne O'Neal represents Africa Development Interchange Network (ADIN) at the United Nations. She is the past co-chair of the NGO Committee on Sustainable Development-NY) and is active in other NGO Committees. She is the secretary of New York City for CEDAW, working to bring a bill of rights to end all forms of discrimination against women. In 2018, Yvonne was awarded a Citation by the Council of the City of Philadelphia "for her commitment to the advancement of women and girls in the United States and abroad." At the 79th General Convention of The Episcopal Church, Yvonne was elected to the Board of Trustees of the Church Pension Group and serves on the Audit Committee and the Benefits Policy Committee.  She is also on the Board of Trustees of The Church Club of New York. Yvonne previously served on the American College of Financial Services Board of Trustees, as a Trustee of The Cathedral School of Saint John the Divine, on the Board of Directors of the Society of Financial Service Professionals. She is a member of the National Association of Corporate Directors (NACD). In the Episcopal Diocese of New York, Yvonne is a member of the Diocesan Council and the Task Forces Against Human Trafficking and Domestic Violence. She chaired the Companion Diocese Committee for nine years and the Global Mission Commission for six. She has overseen the establishment of an endowment for the Diocese of Matlosane in South Africa, the Women's Global Fund, which provides scholarships for women to make a difference in their communities, and the Carpenter's Kids, a program to transform the lives of HIV/AIDS vulnerable children in Tanzania. Yvonne has a Master of Arts degree in psychology and a Bachelor of Science degree in natural sciences. She completed the Women's Leadership Institute at Hartford Seminary and Education for Ministry from the School of Theology, The University of the South.
Member-at-Large: Saeeda Rizvi is an advocate for the health, rights and wellbeing of girls and women and a 2018/2019 recipient of the Global Health Corps Fellowship with the Yale School of Public Health. Since 2017,  Saeeda has worked with the Policy & Advocacy team at Women Deliver and most recently, helped organize the Women Deliver 2019 conference – the world's largest conference on gender equality.  Previously, Saeeda also worked with NGO CSW as an intern and served on the planning committee as co-chair for the Women of Distinction Award. Originally from Pakistan, Saeeda has worked with various South Asian NGOs and government organizations on issues related to human rights protection and women empowerment. Fluent in Urdu and Hindi, she hopes to continue advocating for minority groups in South Asia and intends to work on research related to gender and political conflict. Saeeda holds a Master's Degree in International Relations from the University of Chicago.
Jourdan Williams is the Youth Representative to the United Nations for the International Health Awareness Network (IHAN), Vice-chair of the Working Group on Girls at the United Nations, and a Columbia University master's degree candidate specializing in neuropsychology and global mental health. Her research foci include the neurodevelopment sequelae of complex trauma, medical capacity building frameworks in humanitarian settings, and the impact of migration law and policy on displaced children's access to care. Jourdan has spearheaded the design and implementation of numerous interventions in under-resourced communities, having served with a variety of NGOs that support young girls, children with disabilities, socioeconomically disadvantaged youth, refugees, and undocumented persons. In addition she has experience as a bilingual STEM educator, child advocate, and immigration caseworker. Jourdan is currently apply to pursue a joint J.D./PhD in neuropsychology and international law in order to further investigate and address the intersections between mental healthcare systems in humanitarian settings, forced migration, and issues of child protection.
Past Chair, Ex-Officio: Susan O'Malley is the Main Representative to the UN (NY) for the International Federation of Business and Professional Women (IFBPW). She has chaired NGO CSW/NY since 2015 and was vice-chair for the previous four years. Last year she was instrumental in organizing the Rural Women's Study Group Subcommittee with Winifred Doherty and Jourdan Williams to prepare the members of NGO CSW/NY for the priority them of CSW62 on the challenges and opportunities of rural women.  She is co-chair of the Global Coordinating Committee for the NGO CSW/NY Advocacy Grant. She plays cello in the UN Orchestra. Previous to joining NGO CSW/NY, O'Malley served as the Faculty Trustee and Chair of the 22-campus Faculty Senate of the City University of New York and taught English Literature and Liberal Studies (Women's Studies) at CUNY (Kingsborough and the Graduate Center) for 36 years. She holds an AB from Smith College and a PhD from Tulane University. Her latest book is "Custome Is an Idiot" Jacobean Pamphlet Literature on Women (Illinois UP, 2004). In addition, she has published articles/chapters in books and edited books and journals on civil rights, disability, higher education, human rights Shakespeare, and early modern women's cultural studies.
Principal Investigator: Soon-Young Yoon is an NGO CSW/NY Advisor for Beijing+25. During her past tenure as chair of NGO CSW/NY, the committee launched the Cities for CEDAW campaign. She was a Social Development officer for UNICEF in the Southeast Asia office as well as a Social Scientist at WHO/SEARO in New Delhi. She is currently the Chair of the Board at the Women's Environment and Development Organization and UN representative for the International Alliance of Women. She serves as a board member of the International Foundation for Ewha Woman's University and on the Global Advisory Board of the Harvard AIDS Initiative. She is also a founding member of the Women Mayor's Network in association with the National Democratic Institute. A former columnist for the EarthTimes newspaper, she is co-editor with Dr. Jonathan Samet of the WHO monograph, "Gender, Women, and the Tobacco Epidemic." Yoon received her A.B. in French literature with honors, a Ph.D. in anthropology from the University of Michigan and has a certificate in computer graphics from the Pratt Institute of the Arts.