Chair: Susan O'Malley is the Main Representative to the UN (NY) for the International Federation of Business and Professional Women (IFBPW). She has chaired NGO CSW/NY since 2015 and was vice-chair for the previous four years. This year she was instrumental in organizing the Rural Women's Study Group Subcommittee with Winifred Doherty and Jourdan Williams to prepare the members of NGO CSW/NY for the priority them of CSW62 on the challenges and opportunities of rural women.  She is co-chair of the Global Coordinating Committee for the NGO CSW/NY Advocacy Grant. She plays cello in the UN Orchestra. Previous to joining NGO CSW/NY, O'Malley served as the Faculty Trustee and Chair of the 22-campus Faculty Senate of the City University of New York and taught English Literature and Liberal Studies (Women's Studies) at CUNY (Kingsborough and the Graduate Center) for 36 years. She holds an AB from Smith College and a PhD from Tulane University. Her latest book is "Custome Is an Idiot" Jacobean Pamphlet Literature on Women (Illinois UP, 2004). In addition, she has published articles/chapters in books and edited books and journals on civil rights, disability, higher education, human rights Shakespeare, and early modern women's cultural studies.
Vice Chair: Ivy Koek is Program Coordinator for the Soka Gakkai International  (SGI) Office for UN Affairs in New York and has been engaged in SGI's work in the fields of sustainable development, peace and disarmament, and human rights mainly through its nonformal education approach since joining in 2013.She has served on the NGO CSW/NY Executive Committee since 2014 and is Co-chair of the Young Professionals Subcommittee.  Prior to her current position, Ivy's work has taken her to Venezuela, Boston, and Japan in the fields of education, study abroad, editing and translation. She has been involved in projects on issues such as the empowerment of women peacebuilders, child labor, and women's leadership. Ivy holds an MA with a concentration in Sustainable Development from the School for International Training and received her AB from the University of Georgia in Japanese Language and Literature with a Spanish minor.
Treasurer: Margaretha Jones lived and worked in Switzerland, France, Belgium and the United States. She has a Commercial Degree (Handelsdiploma) from Switzerland and a BA in Anthropology from Fordham University. She worked for the American Ethical Union first as part-time for their Executive Director and later as their National Administrator for over 20 years. In recent past she has been involved in NGO Committees, including Co-Chair of the NGO Committee on Children's Rights. She started her second term being on the Board of CoNGO and accepted to be their treasurer. She has been a member of the NGO Committee of CSW for over 10 years and is happy to serve as their treasurer.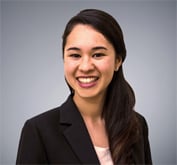 Recording Secretary: Saphira Rameshfar is a Representative of the Baha'i International Community's UN Office in New York. Prior to this, Saphira was at the UN Department of Economic and Social Affairs headquarters in New York working on capacity development policy. As an Australian, she worked for the Australian Federal Government Department of Agriculture on international trade negotiations and market strategy for Australian agricultural exports. Ms. Rameshfar dedicated three years to projects aimed at the empowerment of youth in Australia as well as in communities throughout the Asia Pacific region and North and South America. She holds a Bachelor of Applied Science, Bachelor of Economics, Research Degree in Ecology, Postgraduate qualifications in Public Administration, and Governance as well as a Masters of International Law (Australian National University).
Communications Secretary: Rosalee Keech represents the League of Women Voters of the United States as Chief Observer to the United Nations (UN) since 2011 and has developed multiple programs to increase women's leadership and participation in democratic political processes, promoting democracy around the world, and preventing violence against all women and girls. Elected in June, 2014, she served on the Board of Directors of the League of Women Voters of the United States (LWVUS) and the Board of Trustees of the League of Women Voters Education Fund (LWVEF) until June 2016. She formed the NGO Coalition for ILO's Alliance 8.7 to stop the demand for forced labour and trafficking by working with UN agencies, member states, academia and the private sector. Additionally, she has developed a comprehensive strategy for preventing exploitation of women and children at major events. By working in conjunction with the UN, the strategy has been adopted and implemented by governments, both foreign and domestic. It was as a result of this that Ms. Keech currently serves as a member of the New Jersey Attorney General's Human Trafficking Task Force and chair of its Outreach and Awareness Committee. Additionally she is a governor appointee to the NJ Board of Professional Planners and member of the Boards of Directors at the Jewish Home at Rockleigh. Ms. Keech is a retired Information Officer with more than 30 years of experience in developing and executing system strategies for the private sector. Ms. Keech graduated from Rutgers University with a BA in Economics and Education and a MBA in Finance from New York University.
Member-at-
Large: Yvonne O'Neal represents Africa Development Interchange Network (ADIN) at the United Nations. She is the past co-chair of the NGO Committee on Sustainable Development-NY) and is active in other NGO Committees. She is the secretary of New York City for CEDAW, working to bring a bill of rights to end all forms of discrimination against women. In 2018, Yvonne was awarded a Citation by the Council of the City of Philadelphia "for her commitment to the advancement of women and girls in the United States and abroad." At the 79th General Convention of The Episcopal Church, Yvonne was elected to the Board of Trustees of the Church Pension Group and serves on the Audit Committee and the Benefits Policy Committee.  She is also on the Board of Trustees of The Church Club of New York. Yvonne previously served on the American College of Financial Services Board of Trustees, as a Trustee of The Cathedral School of Saint John the Divine, on the Board of Directors of the Society of Financial Service Professionals. She is a member of the National Association of Corporate Directors (NACD). In the Episcopal Diocese of New York, Yvonne is a member of the Diocesan Council and the Task Forces Against Human Trafficking and Domestic Violence. She chaired the Companion Diocese Committee for nine years and the Global Mission Commission for six. She has overseen the establishment of an endowment for the Diocese of Matlosane in South Africa, the Women's Global Fund, which provides scholarships for women to make a difference in their communities, and the Carpenter's Kids, a program to transform the lives of HIV/AIDS vulnerable children in Tanzania. Yvonne has a Master of Arts degree in psychology and a Bachelor of Science degree in natural sciences. She completed the Women's Leadership Institute at Hartford Seminary and Education for Ministry from the School of Theology, The University of the South.
Member-at-Large: Mary Ann Tarantula is currently the Chairman of the Zonta International United Nations Committee, wherein she is responsible for overseeing UN Committee members in New York, Geneva, Paris and Vienna. In addition to her new role with NGO/CSW/NY, Ms. Tarantula is a member of the Human Rights Committee (CoNGO), the Working Group on Girls, and is the Treasurer of the NGO Committee on UNICEF. She is also dedicated to helping plan the annual CSW events, having done so for both CSW 55 and CSW 56.
Member-at-L
arge: Dr. Padmini Murthy is an OB/GYN physician and Certified Health Education Specialist who has practiced medicine in several countries and holds Master's degrees in both Public Health and Management. She is currently an Professor and the Global Health Program Director at New York Medical College School of Public Health. Additionally, Dr. Murthy is a Representative to the United Nations for the Medical Women International Association. She is the recipient of numerous awards including the Sojourner Truth Pin and the Marie Catchatoor Oration Lecture. She was named Women of the Year for 2012-2013 by The National Association of Professional Women, USA. She is also the first Indian born American to be honored with the Elizabeth Blackwell medal which is given to an American woman physician who promotes women's health and well being. She has been working in several countries with other NGO colleagues, policy makers and political figures to promote safe motherhood and women's health and human rights Her book, Women's Global Health and Human Rights, was published in 2010 and is being used globally as a text book across disciplines.

Member-at-Large: Hon. Jackie K. Weatherspoon is the Northern New England Coordinator for US Women Connect a White House Initiative to access the progress of Women and Girls every five years according to the National Platform for Action protocols since, 1995. Jackie served six years in the NH House of Representatives. Jackie has worked for the US State Dept. during the Clinton Administration, served on three US Delegations with First Lady Hillary Clinton, the "Northern Initiative" in Iceland, Estonia and Lithuania. Jackie was in Beijing, China, 1995 representing UNA/USA as a reporter when First Lady Hillary Clinton gave her famous speech, "Women's Rights Are Human Rights". Jackie's first piece of legislation was the UN CEDAW Resolution which passed both Houses: The UN Convention to Eliminate All Forms of Discrimination Against Women. Jackie has also worked for the United Nations as the Senior Election Officer and International Gender Expert to the Presidential, Parliamentary and Local Council Elections in Malawi, Nigeria and Tanzania. Jackie has served on the UN Roster of Electoral Experts.  Jackie lives at Phillips Exeter Academy with her husband and is co-faculty advisor to the  PEA Democratic Club and has served as a Luminary Circle Member and Mentor with Step UP Women's Network. Jackie has served on multiple boards including New Hampshire Public Radio and the Harvard Alumni Association as Co-Chair to the University Wide cluster. Lastly Jackie serves on the NH Democratic Party Executive Committee and was a super volunteer in NH for @Ready for Hillary.
Member-at-Large: Azadeh Khalili is a feminist activist dedicated to strengthening the social justice movement. She is the Former Founding Executive Director of the NYC Commission on Gender Equity with the de Blasio Administration and the former Deputy Commissioner for the New York City Mayor's Office of Immigrant Affairs under the Bloomberg Administration. Azadeh is one of the original writers of dozens of the New York City laws and policies mandating over 50 agencies to ensure meaningful services to women and non-English speakers. From 1994 to 2001, Azadeh served as the CEO of the Youthbase, an agency that worked in collaboration with the New York City Department of Education to stop the spread of HIV among young people. This successful program was replicated in 7 other cities in the United States and South Africa. Prior to founding Youthbase, Azadeh worked on behalf of marginalized communities and individuals serving prisoners, former-offenders, and inner-city youth. During the last two decades, Azadeh has facilitated national and international workshops on gender and racial equity and leadership skills for activists. Born in Iran, Azadeh holds an M.P.H. from Columbia University and was a fellow with the Annie E. Casey Foundation's Children and Families and with the Charles H. Revson Fellowships. Azadeh has served on numerous boards including the New Economy Project and Adhikaar. She is the recipient of many awards including a proclamation from the NYC Council.
Past Chair, Ex-Officio: Soon-Young Yoon (former Vice-Chair) is the UN representative for the International Alliance of Women and works as a consultant for the World Health Organization. She was one of the organizers of the NGO Forum during the UN Fourth World Conference on Women in Beijing and was a columnist for the EarthTimes newspaper. Ms. Yoon currently serves as a board member of the International Advisory Council at the Harvard AIDS Initiative and of the International Foundation for Ewha Womans University. A former Fulbright Senior scholar, she holds an AB with honors in French literature and a Ph.D. in anthropology from the University of Michigan. www.soon-young.com